Have you always wanted to make money on the side, wondered how to start a food blog or (gasp!) quit your day job and make a full time living doing what you love?
Do people keep telling you that you should start a food blog?
But, then you realize that paying the bills is too important to take the jump away from your full time job?
So how do you do it? How do you start to make money on the side without quitting your day job?
I have a solution.
Take your hobby, and scale it.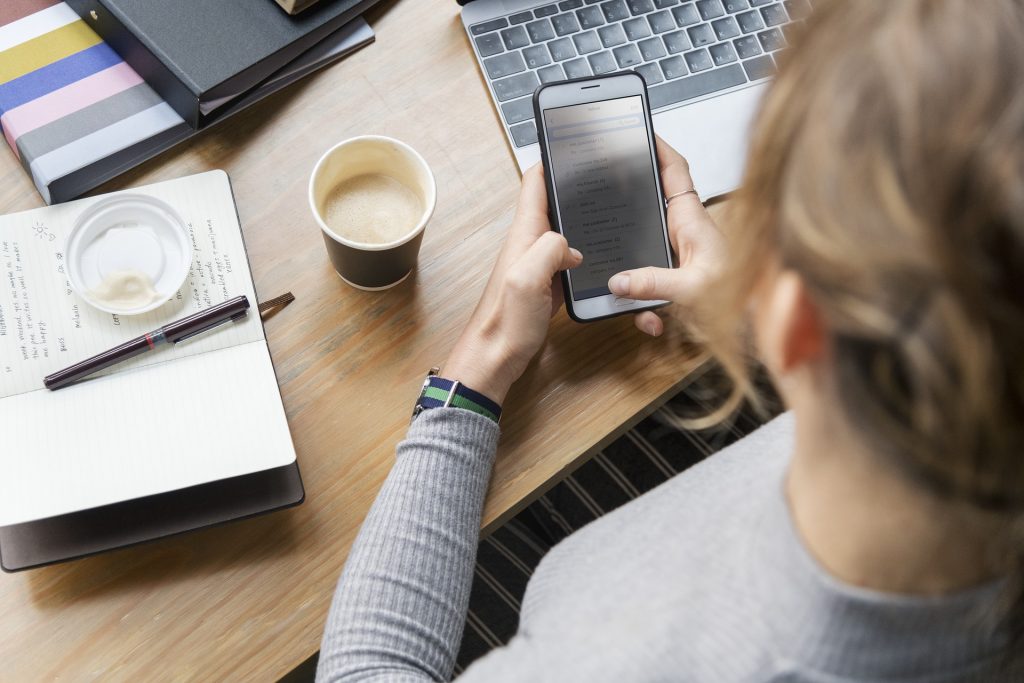 How to Start a Food Blog
Here was the problem:
The kids were so involved in activities, that getting home at 6 just wasn't an option anymore.
So, I did it. I started a blog the old fashioned way. I learned how to blog on the nights and weekends. Whenever I had time I was learning the ins and outs of how to make money online.
I knew that the technical stuff wasn't going to be my forte, but I could hold my own on social media.
The only social media platform I knew at the time was Facebook though.
I finally mastered Pinterest and can hold my own on Twitter.
After six years of running CouponCravings.com I knew it was time to start a "part time" blog of just recipes.
My recipes did pretty well on CouponCravings, but it just wasn't the right place for them.
In the blogging world you really do want things niched down a bit, so putting food onto a platform where that was the main focus was just going to make more sense.
So, in September 2017 I took the plunge and started my food blog: MomsCravings.com.
This gave me a newfound sense of freedom and excitement. And in turn, more income.
This was how I took my hobby and scaled it.
Now my "little" food blog with less than 50 recipes makes about $4-6k per month. CouponCravings.com is still my breadwinner, but I don't see that happening for long.
Once I build up the recipes on MomsCravings.com we'll see that number raise dramatically.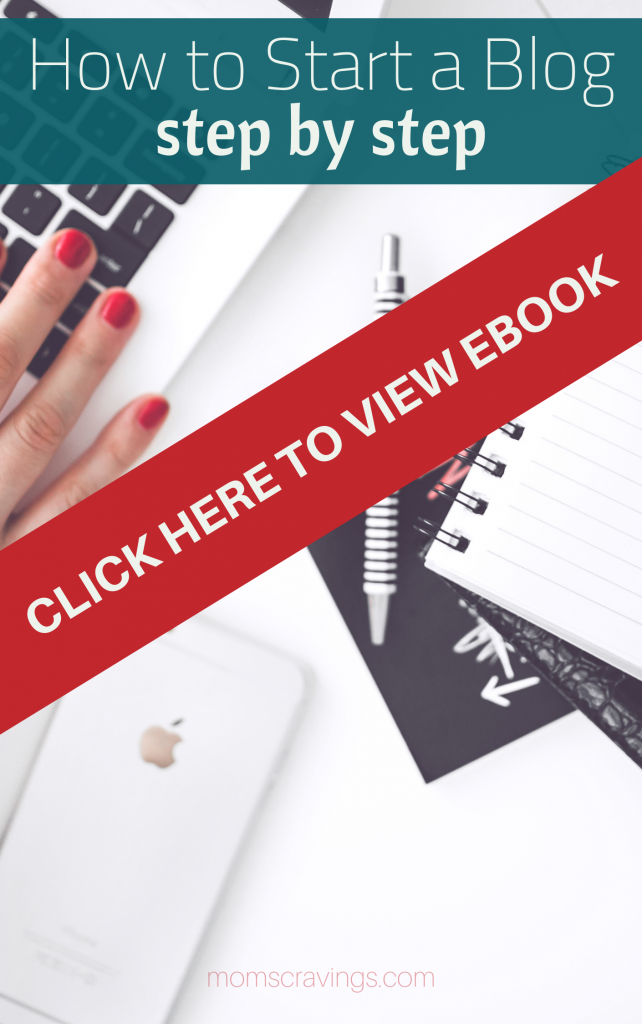 8 Steps of "How to start a food blog":
1. Decide what kind of food you want to write about
When I started my own food blog it was truly with the intent of sharing our families favorite recipes. Most of my recipes are frugal and easy and so it was easy to decide my niche.
It is a good idea when you are starting a blog about food, or whatever your passion is, to niche down a little bit atleast.
Now that doesn't mean that you need to write only about chicken, but stick to low carb, or vegan, or side dishes for example.
You will find that interlinking your posts will help with search engine traffic, and in order to do that, they'll need to be fairly similar for it to make sense to your reader (and therefore Google).
2. Buy your domain name
Be specific … but not too specific. If you love Mexican food now, that doesn't mean that you'll always want to write about Mexican food. So, choose something a little less limiting, but still to do with food.
The name will help gain trust with readers, especially when they're coming to you from search, or social media.

3. Purchase your domain name and hosting
Think of it like this: Your domain name is your address. The hosting is the land that your domain name sits on.
The hosting company makes sure that when someone comes to your domain, they see all the things.
The hosting company that I recommend is Bluehost.
I recommend Bluehost for beginners and growing blogs because it's affordable, reliable, easy to set up, fast, and offers 24/7 customer support.
Bluehost's "starter" plan is about as cheap as hosting gets starting at $3.95 per month.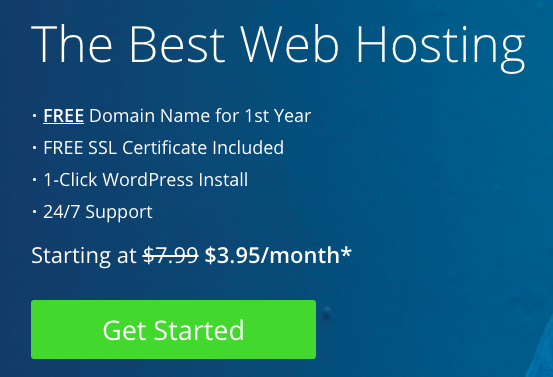 Click here to get started with BlueHost for as low as $3.95 per month and get a free domain name. This is the basic plan and perfect to get you started.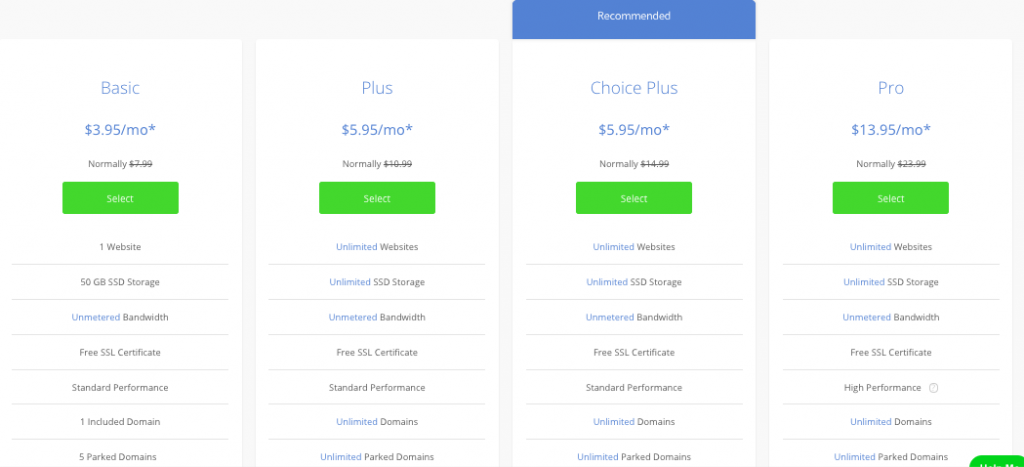 4. Install WordPress
If your domain name is the address, and the hosting is the land that your address is on, then wordpress is the sticks that your house is built out of.
You need to have a "theme" to "design" your house, right? This is wordpress.
You can get themes for free, but you might want to consider purchasing a theme for greater customization and features.
I also recommend that you build your website on the genesis framework. This will make it so that any developer far or wide can work on your site. It's a universal language when it comes to blogs.

5. Install plugins
If your domain name is your address, and your hosting is the land that your house is on and wordpress is the sticks used to build and design your house then plugins are the decorations.
Plugins allow your site to do anything and everything you could possibly imagine.
Want to filter comments? There's a plugin for that. Want to minimize the size of images? There's an image for that.
6. Set up an email list
If this could have been number one and still make sense, it would have been.
Social media changes all of the time.
But, as a business owner, you own your email list. It is by far the most important thing you have. Whether you sell makeup, nail wraps, tanning, burritos or make recipes to share with the world, your email list is the lifeblood of your business.
Start now and you'll have people reading your content STAT.
Email list options: 
7. Start writing!
OK! It's time! You're now going to start your first blog post. And then, your second, third, fourth and fifth.
As you think of ideas for recipes or blog posts that you want to write, jot them down in your planner and make sure that you're interlinking!
Depending on the amount of time that you have to work on your blog you might find that you're writing one post per week. Or, even better, two to three a week.
Four Simple Guidelines to follow for each blog post:
Do keyword research
Have a minimum 1000 words per post
Name your images
Promote, promote, promote
8. Promote your posts
I feel like this is likely the most important part of a blog and one that simply cannot be ignored.
After you've checked all of the boxes and pressed "publish" on your blog post, it's time to promote your post.
Head to Facebook to schedule your post.

How to Start a Food Blog and Make Money:
Start now! Have you ever heard the saying that the best day to plant a tree is today. The second best day was yesterday. This saying is true with a food blog, too.
You can initially start with a minimal ad revenue option and sponsored posts, and once you start getting substantial traffic you'll qualify for ad managers like Mediavine and AdThrive.
How to start a Food Blog on Facebook:
I actually highly recommend that you start with a blog first and move your food blog posts over to social media. Facebook doesn't pay you anything and remember that your Facebook page (or any social media) is not something that you own.
It.can.be.shut.down.anytime.
Your food blog is yours. You own the land. So why not build there?

Food blogging tips:
Be organized and take amazing pictures. These are two of the most important tips that I have as you're getting started. If you are organized you'll always have a content calendar to get your ideas from and your social media will be on point.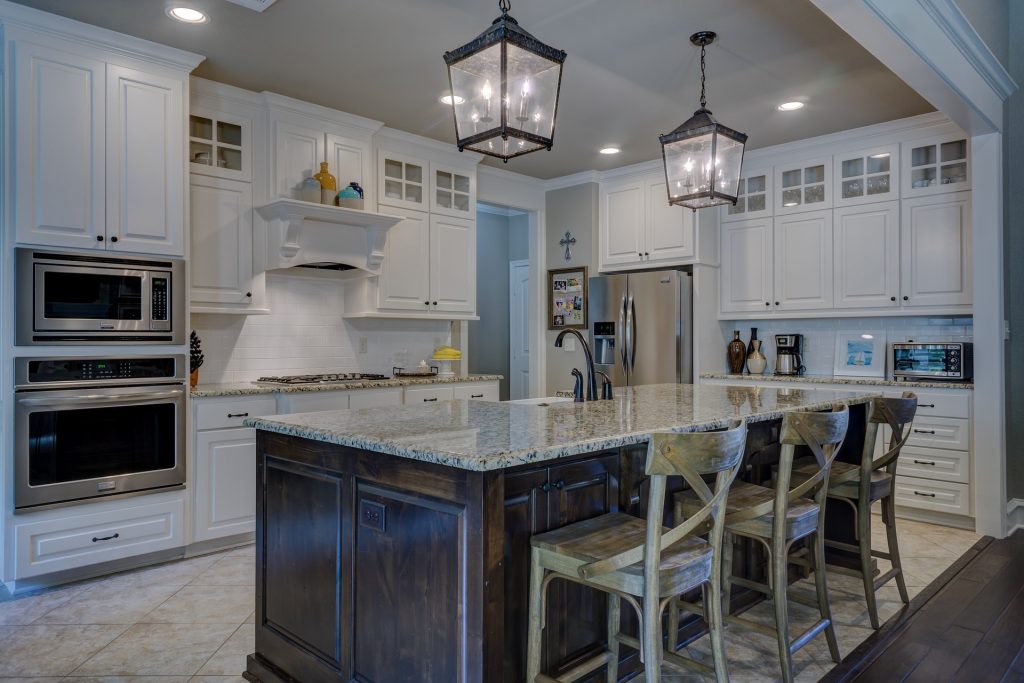 How do food bloggers make money?
Most food bloggers make money from ad revenue. You can also do sponsored posts. Sponsored posts for a food blog are when you write a post or recipe using a certain product and the company compensates you. Usually you'll be compensated for both ingredients and your time ranging from $200-$1000 depending on your audience and traffic.
Is recipe blogging fun?
Recipe blogging is fun! Especially if you love food and cooking.
Is creating a food blog worth it?
In my opinion, creating a food blog is worth it. You can share your favorite things with your friends, family and eventually the world!

---
Ready to start YOUR money-making recipe blog? Join my free mini-course, How to Start a Blog in Under an Hour!

In this free course, I will walk you through the 2 crucial phases of setting up your own blog:
Decide exactly what you should blog about – Find a topic you're passionate about and create your table of contents to jumpstart your writing process!
Go through the process of getting your domain, hosting your website, and setting up your WordPress account – I've included detailed tutorials and step-by-step walkthroughs (with screenshots) of EXACTLY how to set up your blog, from start to finish! Including getting a theme that makes your new blog beautiful and user-friendly!
I would've paid ten times over for just this info right here when I was starting MomsCravings.com. 
Get access to the free course right here: